A strategic cooperation agreement is made and entered into as of April 20, 2017 by and between PT Bauing Construction Group Indonesia (Bauing Indonesia), the wholly owned subsidiary of Shenzhen Bauing Construction Group Co., Ltd., and PT Wijaya Karya (Persero) tbk (WIKA) in Djakarta, Indonesia.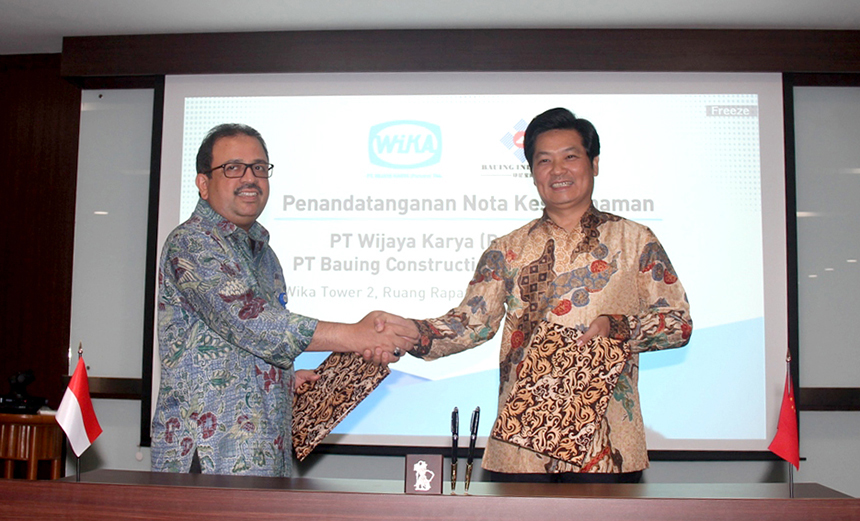 ▲Gu Shaoming, chairman of the board of Bauing Group and president of Bauing Indonesia, and Novel Arsyad (left), director of WIKA signed the strategic cooperation agreement
In accordance with the agreement, Bauing Indonesia and WIKA will carry out extensive cooperation in development of new projects and existing projects, and the cooperation will take place in related areas in Indonesia and Southeast Asia. Cooperation modes include: Joint development of projects through establishment of joint venture, development of each other's projects and other modes to the extent permitted by Indonesian law. Cooperation relates to, but not limited to, construction and civil projects, interior and exterior design, decoration projects, mechanical and electrical projects, intelligent projects, fire projection projects, curtain wall projects, steel structure projects, exhibition& display projects and other investment projects.
WIKA is a powerful large sized state-owned construction company and an investment group company in Indonesia. Listed on Indonesia Stock Exchange on October 29, 2007, it is the largest listed company in the construction industry of Indonesia. Its business spans five major industries, i.e. industrial raw materials production, infrastructure and housing construction, energy and petrochemical plants, power plant turkey project and real estate investment. A good example is that the well-known Djakarta - Bandung high-speed rail project is constructed by a union of Indonesian state-owned enterprises led by WIKA in collaboration with Chinese companies, and this project will enter the full implementation phase in April this year.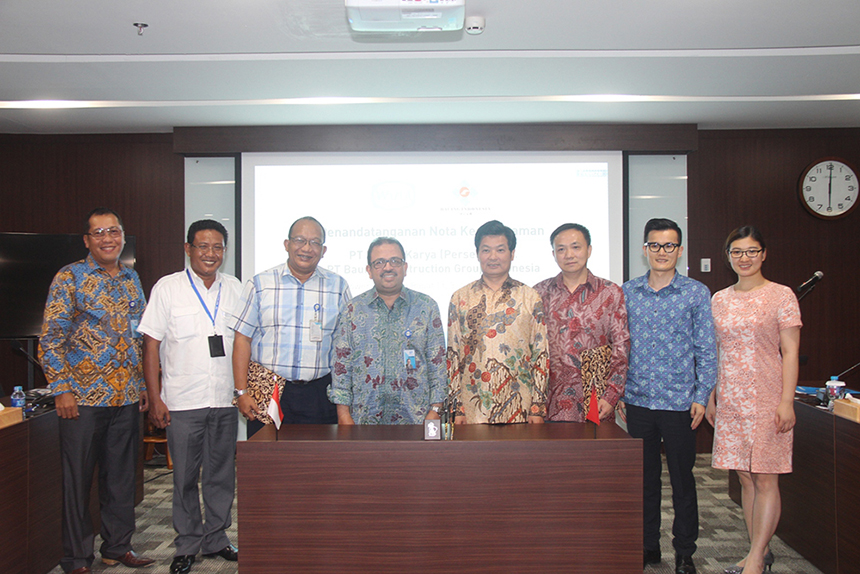 ▲ A Group Photo
Bauing Indonesia and WIKA establish a giant partnership to work jointly on the development of construction market in Indonesia. This cooperation is of great significance, and in particular, it can lead to an organic combination of Chinese architectural concept and technology with local ones, to initiate a new ecological situation for cooperation between Chinese private enterprises and Indonesian state-owned enterprises and create a favorable environment for Chinese private enterprises to invest in Indonesia. Taking a lead in the construction of Djakarta - Bandung high-speed rail, WIKA also serves as the core power in Indonesia's national infrastructure construction and undertakes major construction projects of Indonesia. So it has tremendous strength to present a quite broad space for future cooperation between two sides and the win-win blueprint has been already very clear.
On the morning of signing ceremony, Chairman Gu Shaoming also attended the groundbreaking ceremony of Indonesian National Police Criminal Investigation Building built by WIKA. At the groundbreaking ceremony, Chairman Gu talked over possible projects for future cooperation with Tito Karnavian, a four-star general and the Indonesian National Police chief, Syafruddin, the deputy chief of the Indonesian National Police, and Ari Dono Sukmanto, the director of the Indonesian Criminal Investigation Bureau.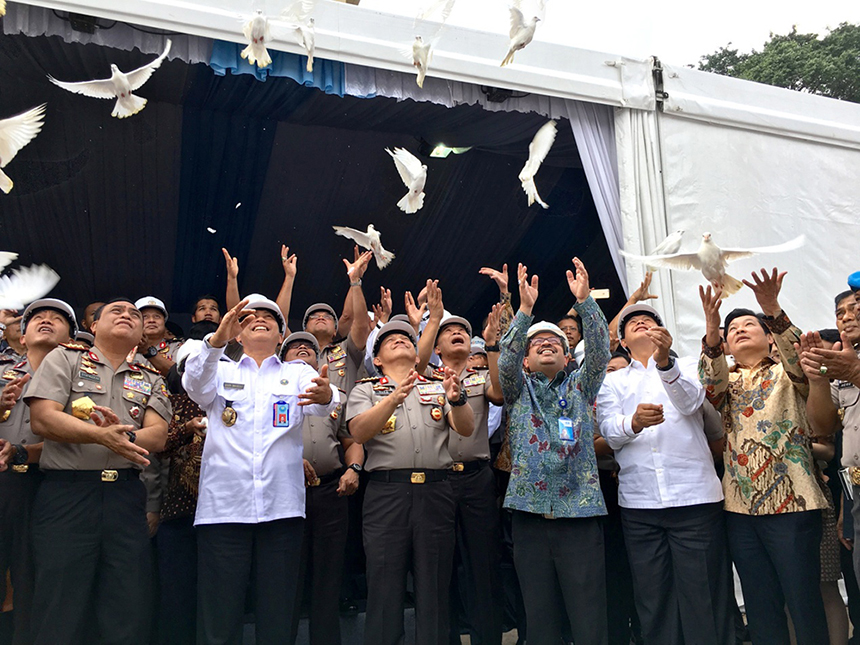 ▲Chairman Gu Shaoming attended the Groundbreaking Ceremony of Indonesian National Police Criminal Investigation Building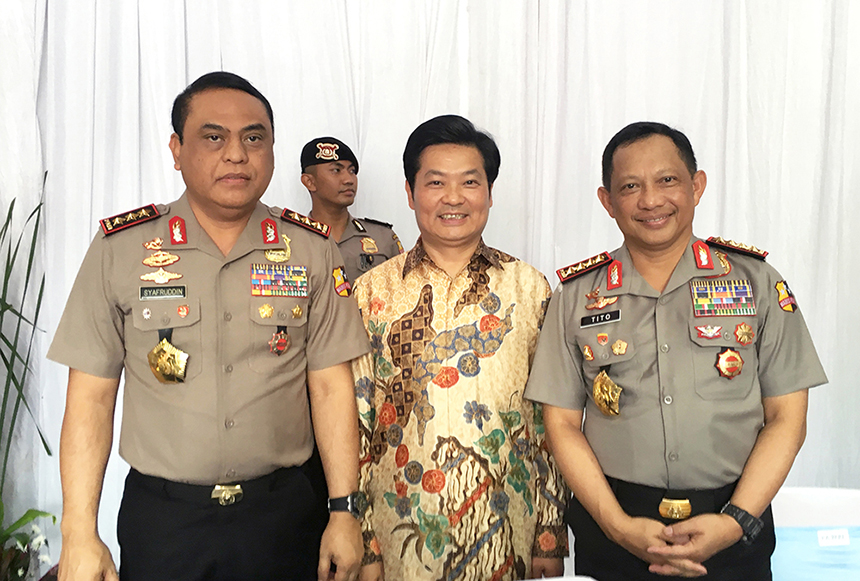 ▲Chairman Gu Shaoming, the Indonesian National Police chief and four-star general Tito Karnavian (Right), and the deputy chief of the Indonesian National Police Syafruddin (Left) at the scene of Groundbreaking Ceremony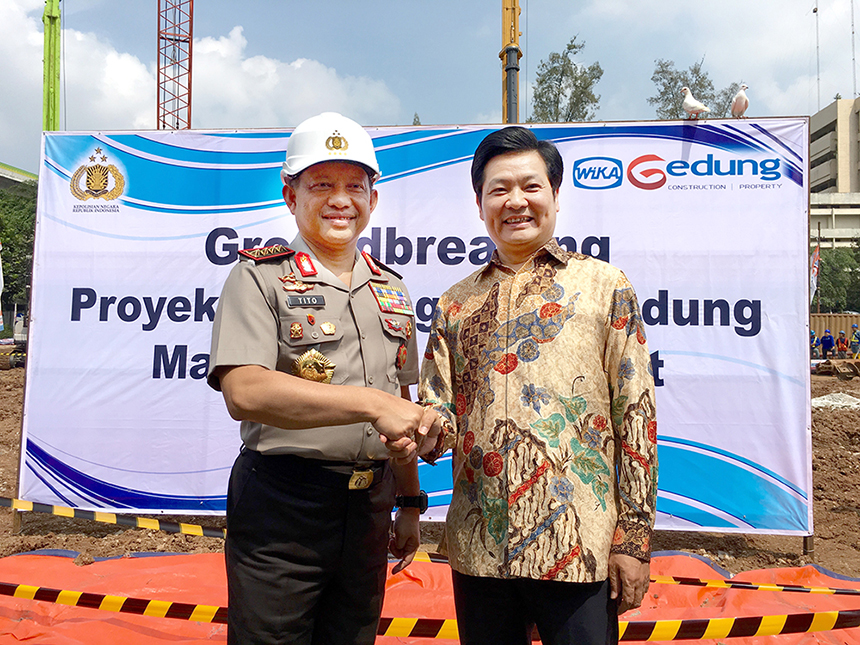 ▲Chairman Gu Shaoming and the Indonesian National Police chief and four-star general Tito Karnavian talked over possible projects for future cooperation at the Groundbreaking Ceremony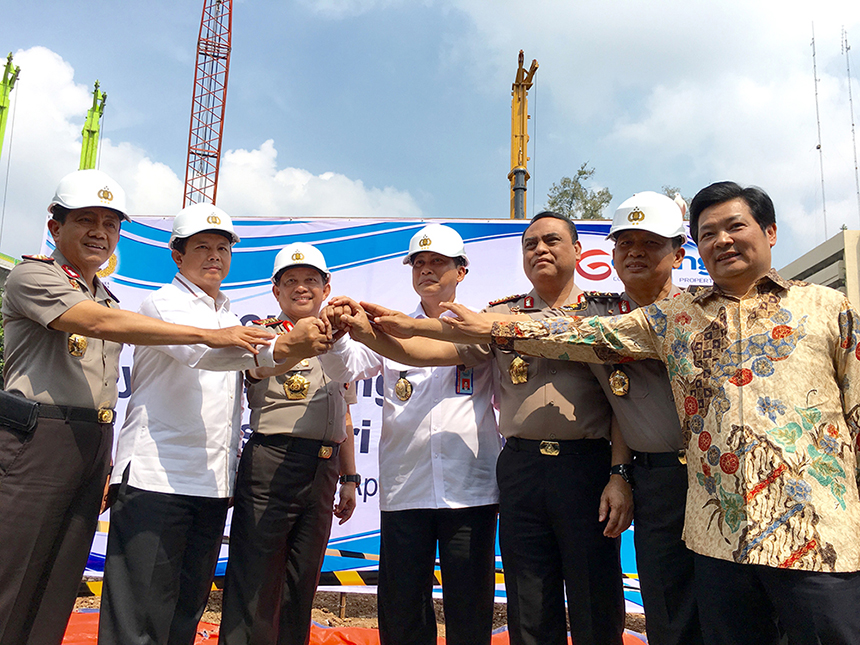 ▲ A group photo of guests(Ari Dono Sukmanto (second from left), the director of the Indonesian Criminal Investigation Bureau, Tito Karnavian (third from left), a four-star general and the Indonesian National Police Chief, Syafruddin (third from right), the deputy chief of the Indonesian National Police, Gu Shaoming(right), chairman of the board of Bauing Group and president of Bauing Indonesia)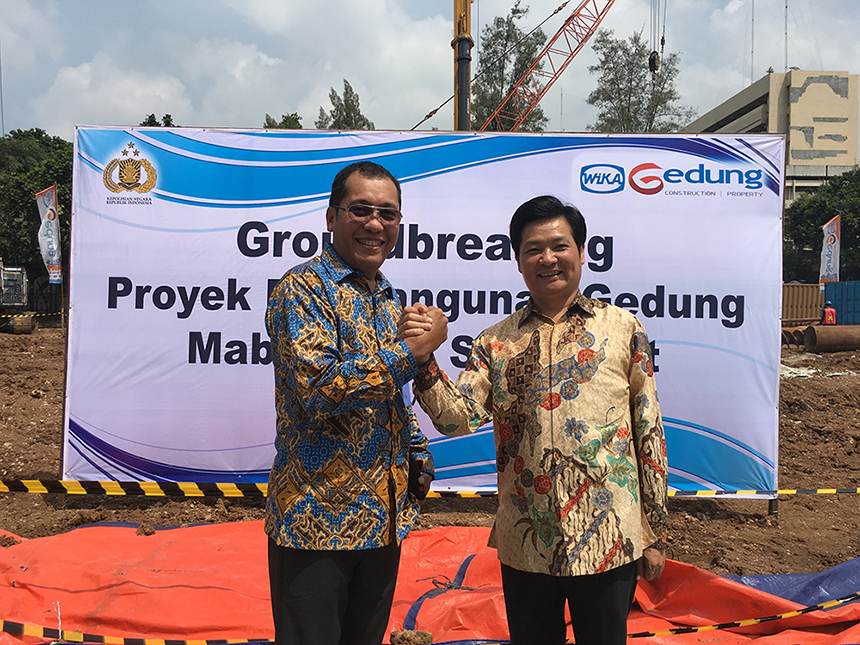 ▲Chairman Gu Shaoming and WIKA's legal director Supra Silitonga talked with each other over their confidence in future cooperation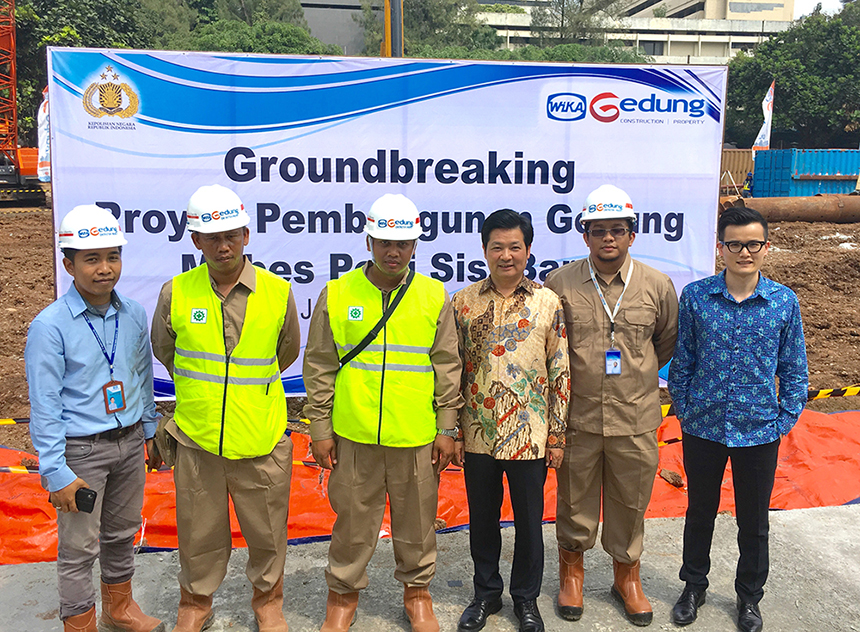 ▲Chairman Gu Shaoming and construction workers at the project site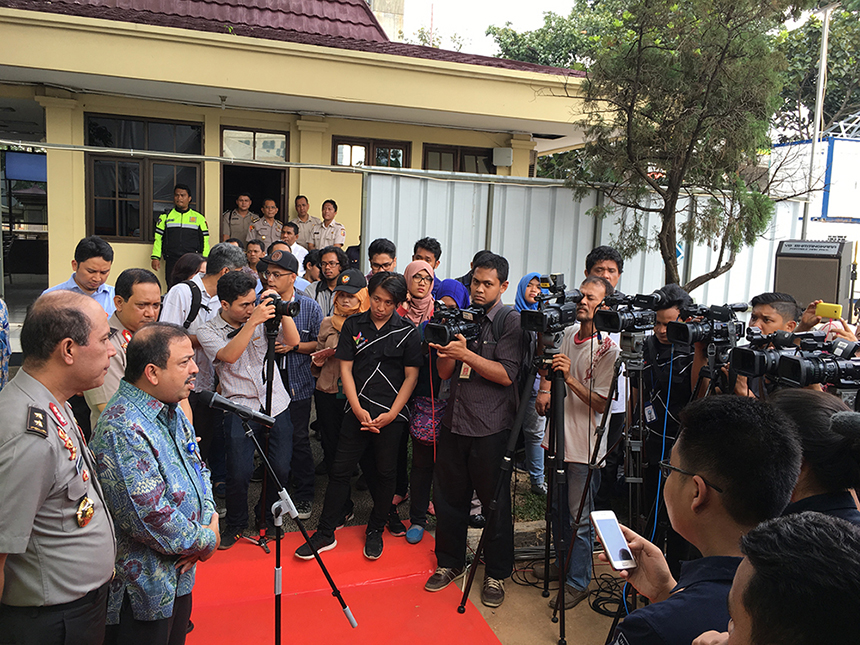 ▲Media interview at the scene