According to the results of the appraisal of the 2017 District Chief Quality Price of Luohu District, Shenzhen, Baoying Group is awarded the District Chief Quality Award of Luohu District in 2017. Two companies are granted this award.
"District Chief Quality Prize" has been set in various districts in Shenzhen to promote the continuous improvement of modern management and core competitiveness of enterprises and organizations in various districts, and jointly promote the development of quality and efficiency-based economy of the entire district. "District Chief Quality Prize" is the top-quality award established by government in each district. Only up to two enterprises or organizations will be awarded such prize every year.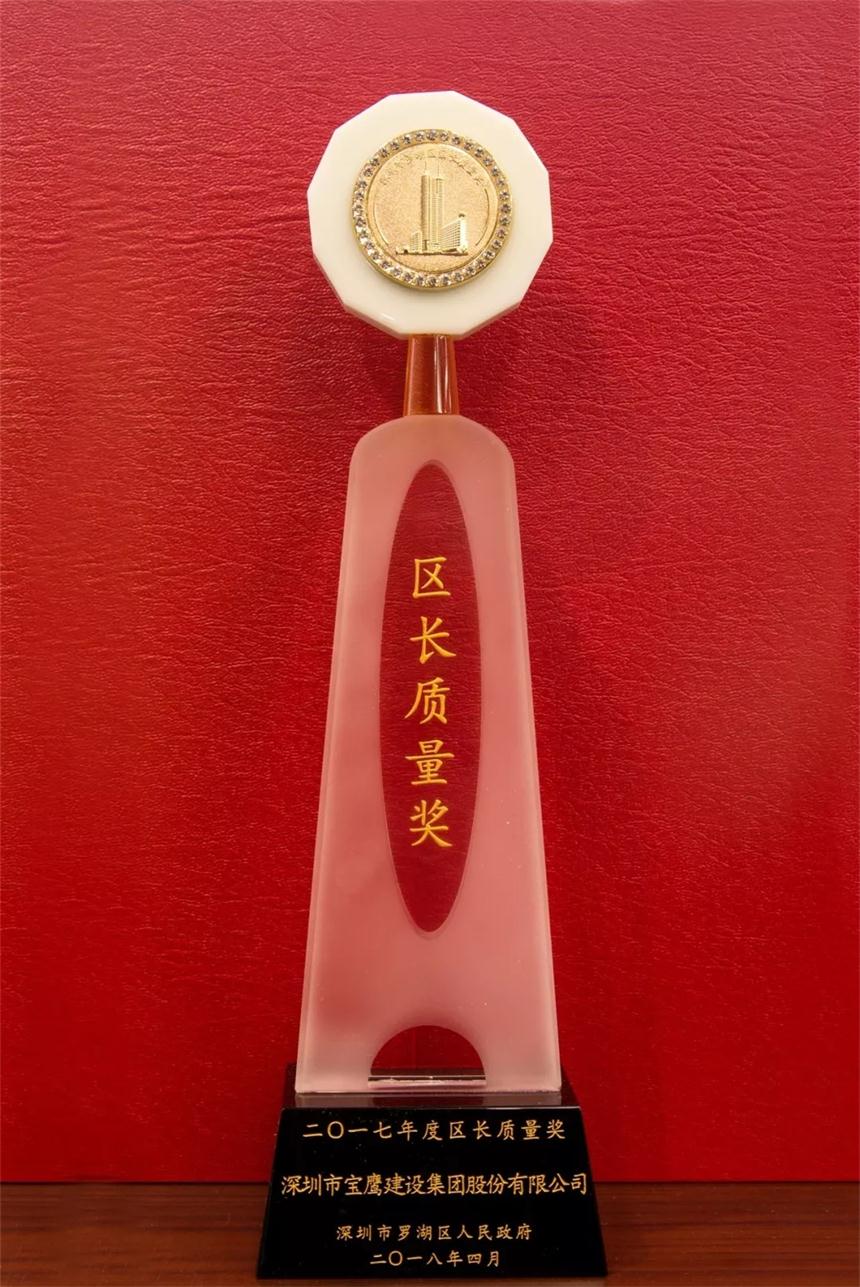 To ensure the fairness and scientificity of the assessment process and the assessment results of the District Chief Quality Award, the Expert Evaluation Committee for the District Chief Quality Award would undertake the assessment of the award. The Expert Assessment Committee consists of personnel from all walks of life such as well-known scholars, quality experts, enterprise management experts, industry professionals, personnel from related government departments. The prizes are awarded based on corporate performance evaluation, where quantitative evaluation is conducted on organizational performance in terms of leadership, strategy, customers, measurement, employees, processes, results, etc.
Shouldering the initiative mission of inheriting and promoting the "Craftsman Spirits", Bauing has been devoted to professional decoration design and construction and adheres to the principle of "Seeking for Survival from Quality, Seeking for Development from the Quality". Due to the outstanding achievements in innovation, quality management and business performance, the remarkable model and leading effects and the position contribution in enhancing the comprehensive regional competitive edges on economies, Bauing Group stands out and is awarded the 2017 District Chief Quality Prize of Luohu District.