October 28, Baoying Group signs a strategic cooperation agreement with BNBM Group at the headquarters of BNBM.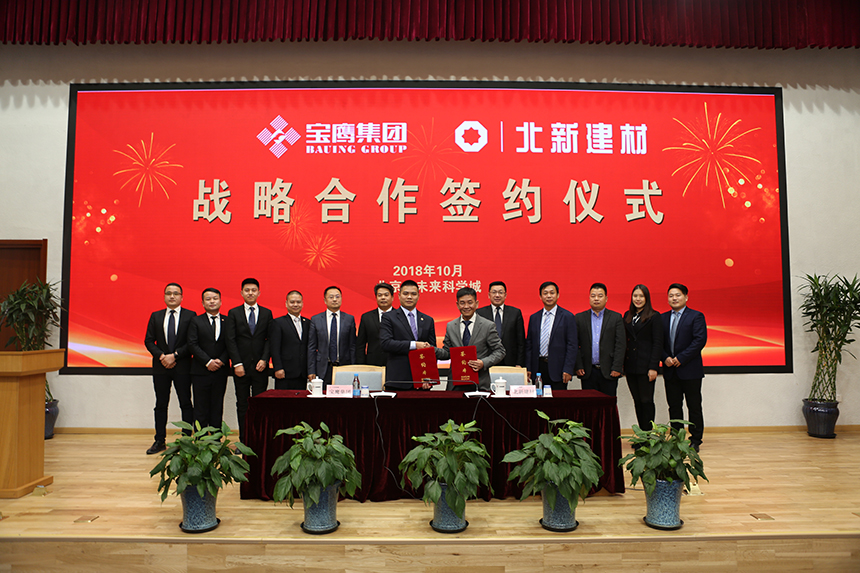 ▲ Qiu Hong, General Manager of Beixin Building Materials Group Southern Company, and Mr. Gu Liuqing, Head of Materials Purchasing Department of Bauing Group, sign the agreement on behalf of both Parties.
Beijing New Building Material (Group) Co., Ltd. (BNBM Group) is an A-share listed company under China National Building Material Group Corporation Ltd. (CNBM) (a World Fortune 500 company), a state-owned enterprise directly administered by State-owned Assets Supervision and Administration Commission of State Council. Established in 1979 under the cordial care of Comrade Xiaoping, it has now developed into the largest new building materials and new housing industry group in China as well as the largest gypsum board industry group in the world. On December 11, 2016, BNBM Group was awarded the 4th China Industrial Award.
With the industrial conception of "Green Buildings for Future", BNBM Group is dedicated to creating the whole life cycle green building industrial chain from green raw material, green production, green products to green transportation, green construction and green recycling.
The establishment of BNBM Group carried the great hope of national leaders "to establish the new-type lightweight building material plant as soon as possible" and has been greatly concerned and supported by leaders at all levels over the years.
In May 2011, President Xi Jinping inspected and surveyed the gypsum board factory affiliated to BNBM Group; in October, Premier Li Keqiang inspected and surveyed the BNBM Energy Conservation and Environmental Protection Science and Technology Museum in Zhongguancun National Demonstration Zone Exhibition Center.
Qiu Hong, General Manager of BNBM Group Southern Company, and Mr. Gu Liuqing, Head of Materials Purchasing Department of Bauing Group, sign the agreement on behalf of both Parties. According to the agreement, both Parties will deepen exchanges and cooperation on the principle of mutual benefit, mutual assistance and mutual trust, give full play to their advantages in the field of architectural decoration, and join forces to promote the collective business development of both Parties.
The signing of the Agreement marks the establishment of comprehensive strategic partnership between both Parties, where both Parties will strengthen resource integration and build a new platform for mutual construction and development by complementing each other's advantages.
Before the signing ceremony, Wang Bing, Party Secretary and Chairman of BNBM Group and Vice President guided Gu Shaobo and his party to visit the HQ building of BNBM Group and enterprise culture corridor, and introduces the enterprise development and strategy deployment as well as new series of products of BNBM Group.
▲ Wang Bing, Party Secretary and Chairman of BNBM Group, introduces the company products to Gu Shaobo and his party.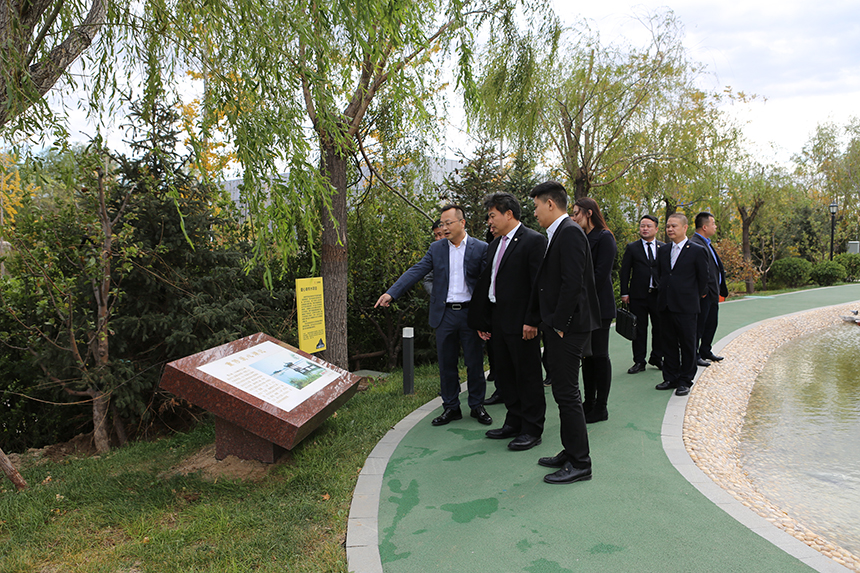 ▲Visit of enterprise culture corridor at HQ building of BNBM Group
Subsequently, both Parties make in-depth exchanges on material training systems, application technology research and development, material supply and demand cooperation, etc. and reached a consensus. Chairman Gu Shaobo expresses that the development of enterprises is inseparable from reform and innovation as well as market supply research. Since its listing, Bauing Group has been focusing on the research of corporate health and sustainable development, highlighting deep cooperation between upstream and downstream industries, joint forces and mutual benefits. Broad prospects and wide-range results have been proved by practices. It is expected that, after the establishment of partnership by Bauing Group and BNBM Group, BOTH Parties will vigorously promote the application of high-quality new type materials and realize mutual benefits from energy saving, green, environmentally friendly and sustainable development.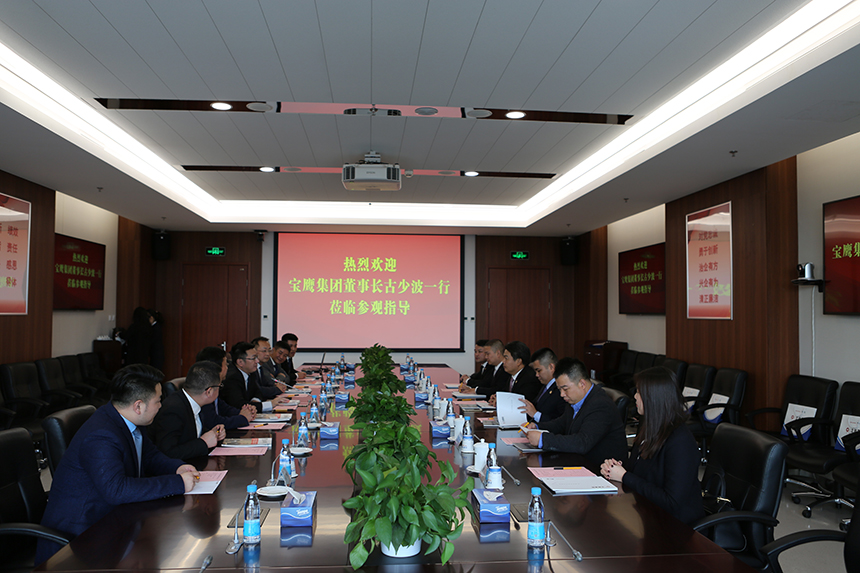 ▲Both Parties make friendly exchanges on the topic of "green buildings".

▲Group photo
Dong Zhanbo, Vice President Administrator, Assistant to President, General Manager of Integrated Sales Department, Qiu Hong, General Manager of Southern Company, Li Jiayu, Sales Director, Liu Guoxin, Manager of Beijing Region of Northern Company, Lv Chengbin, Vice General Manager of Beijing Branch of Bauing Group, and Xia Zongxiang, Manager of Market Department, attend the signing ceremony.