Recently, the 77-mile 230kV two-way transmission line project of Namsang-Maybin-Kengtung in Myanmar, which is constructed by Bauing Group, is officially energized. Myanmar President Win Myint, Minister of Power and Energy WuWenKai, Governor of Shan State Dr. LinTu and representatives of Bauing Group attend the Energization Ceremony.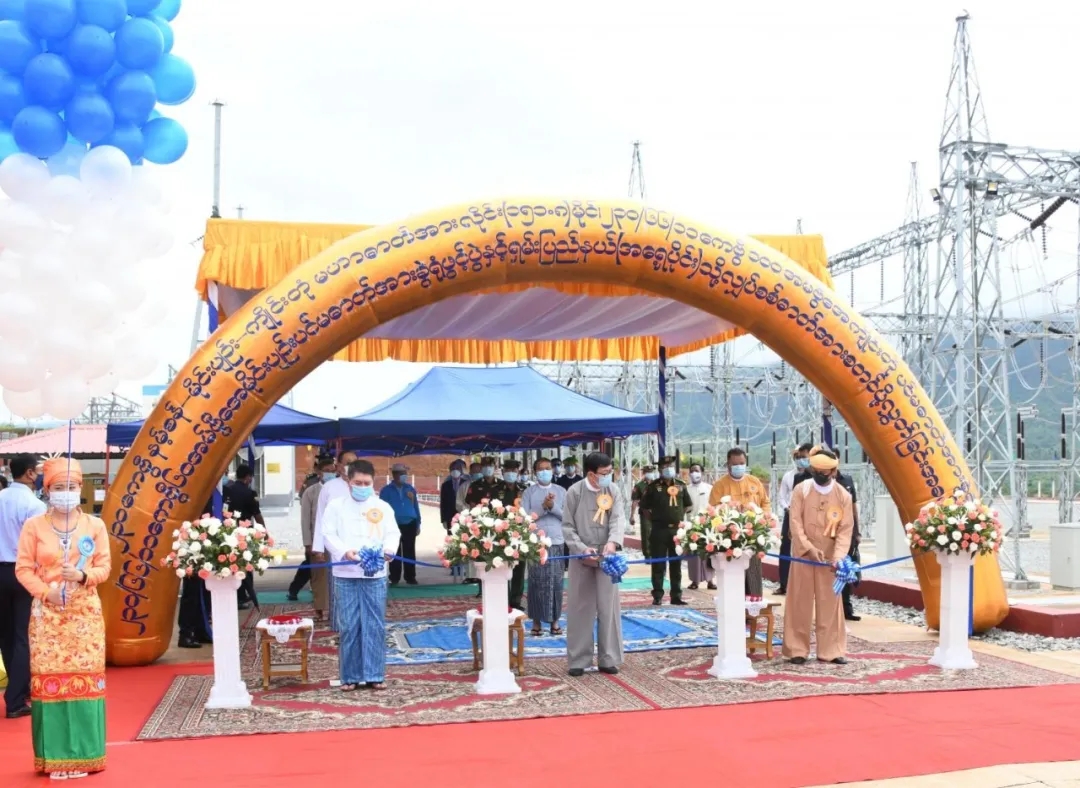 ▲ Energization Ceremony
Bauing Group has been exploring the overseas infrastructure and power construction market since 2014 and has successfully completed a series of projects in Southeast Asia and Australia. In 2016, Baoying Group has reached an agreement with the Ministry of Electricity and Energy of Myanmar to construct the 77-mile 230 kV double-route transmission line project of Namsang-Maybin-Kengtung, the 54-mile 66 kV transmission line of Chin Mindat-MaDuBi, and the substation project in Myanmar.
▲Night View of Namsang-Maybin-Kengtung 77-mile 230kV Two-way Transmission Line Project, Myanmar
Namsang-Maybin-Kengtung 77-mile 230kV Two-way Transmission Line Project starts from Namsang in the south of the Shan State to Kengtung in the east of the Shan State. At the Energization Ceremony, Myanmar President Win Myint says: "Myanmar currently has a power shortage of more than 50% and improving power supply and developing the power sector is a priority for the Myanmar government. Upon the commissioning of the Namsang-Maybin-Kengtung section of the transmission line, the history of millions of households in eastern Shan State receiving limited power supply through diesel generators and small hydropower generation will end, and the eastern region of Shan State will be integrated into the national grid of Myanmar, with the original 165MW of electricity consumption increasing to 256MW. Local residents will have round-the-clock, 24-hour power supply, which further guarantees the achievement of Myanmar's goal of 100% electricity access for the entire population by 2030."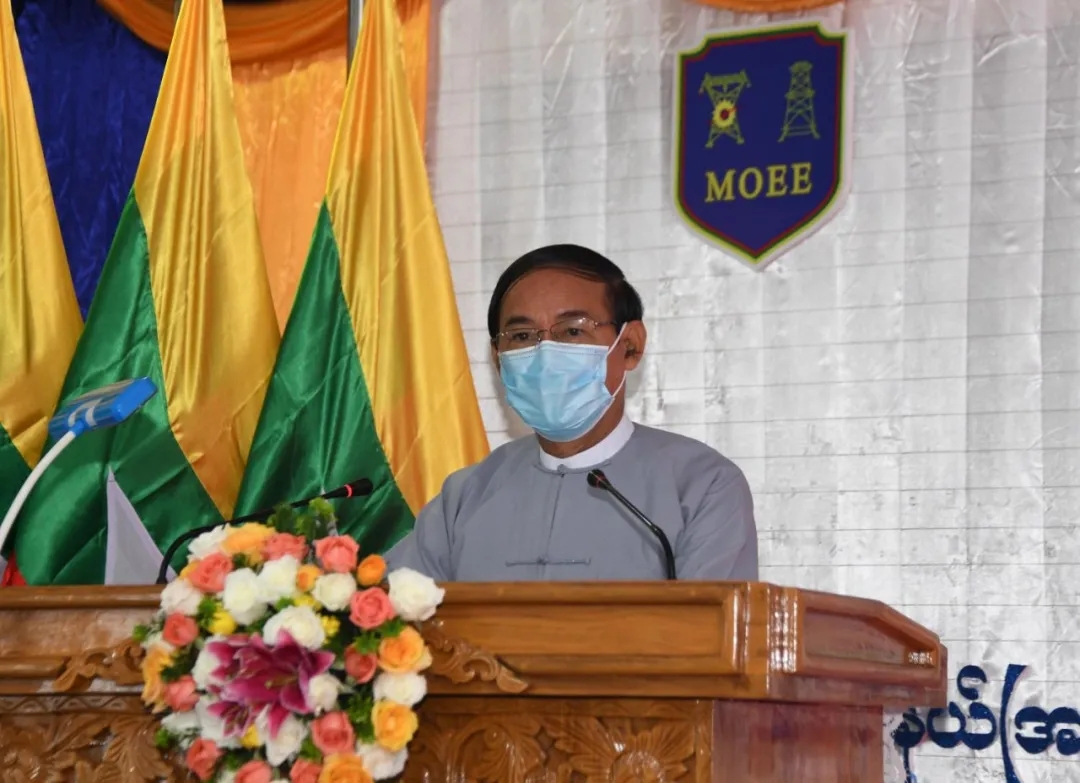 ▲ Address by President Win Myint of Myanmar
In addition, the 54-mile 66kV transmission line and substation project of Chin State Mindat-MaDuBi in Myanmar, constructed by the Bauing Group, has also been completed and put into trial operation, and will be officially energized in October this year. Upon the official energization of electricity, it will be able to satisfy the electricity demands of villages within 10 miles around the city, effectively alleviating the tense local power supply situation and providing a strong guarantee for the rapid economic development and improvement of people's livelihood in Myanmar.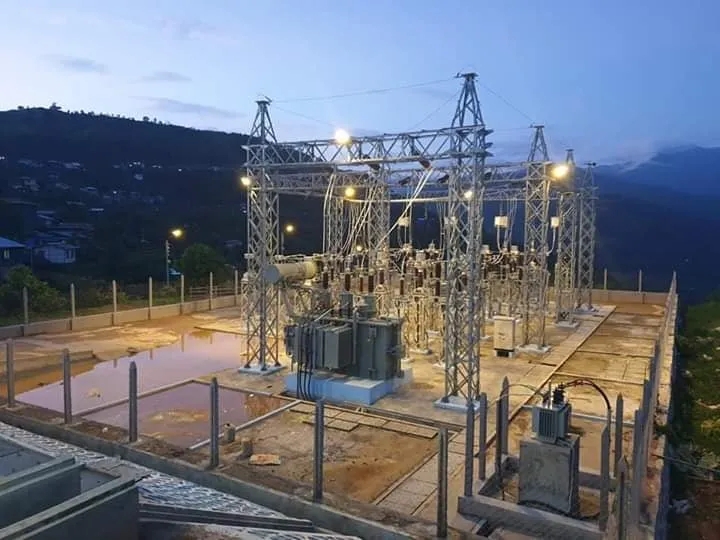 ▲ The 54-mile 66 kV Transmission Line from Mindat to MaDuBi, Chin State, Myanmar, in Trial Operation
In the face of the complex construction environment and difficulties such as the rampant epidemic, Bauing Group, with its strong technical strength and rich construction experience, has overcome difficulties and broken through obstacles to ensure that the construction work is completed on schedule with high quality, contributing its wisdom and strength to the development of the power industry in Myanmar.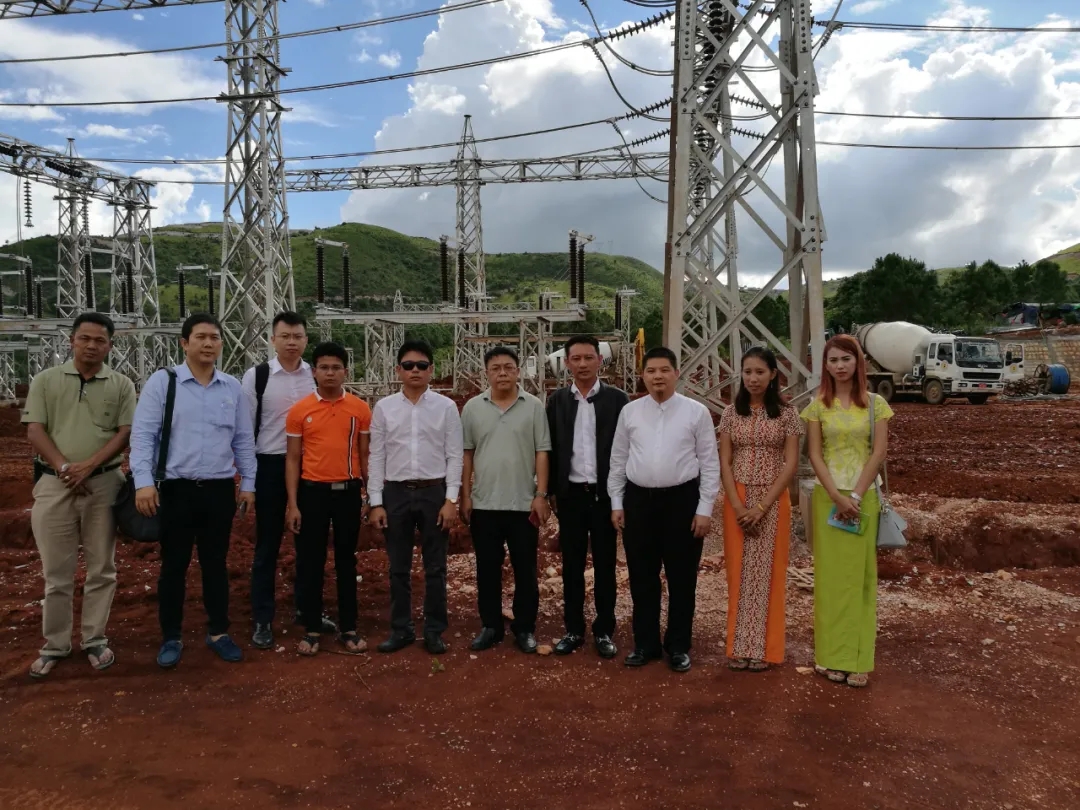 ▲ Gu Pu, Executive Vice President of Bauing Group (third from right) and Luo Xiaodong, Director (third from left) and their party at the project site