Bauing International Construction Investment Co., Ltd.(hereafter referred to as BICI), a wholly-owned subsidiary of Bauing Group, signed a $180 million (RMB 1.192 billion) Design-Purchase-Construction Contract of Coconut Bay Twin Towers Hotel (hereafter referred to as the contract) with Chengdu Investment Development Construction (Vietnam) Corporation (hereafter referred to as CIDCV), Bauing said in an announcement released on November 6, 2017.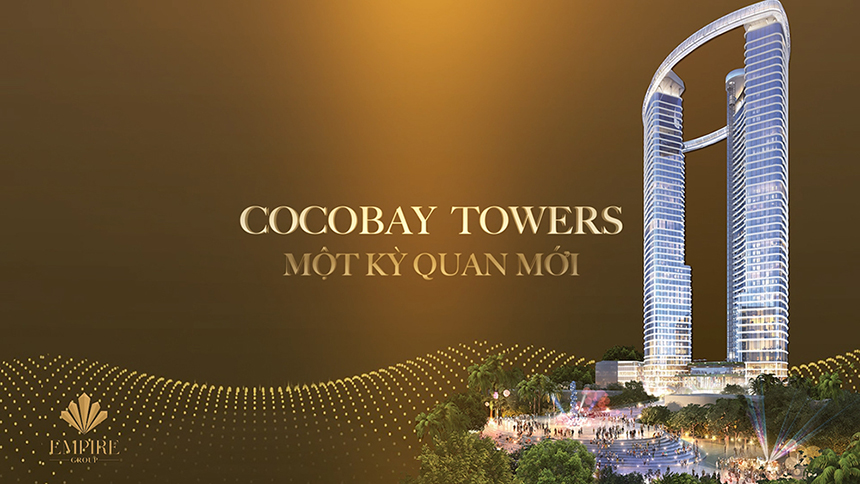 ▲Working Sketch of Coconut Bay Twin Towers Hotel


lementing the "One Belt, One Road" initiative since 2014, and a paragon of our company exploiting Vietnam's market. Last year's October witnessed BICI securing electrical-mechanical and interior decoration contract of Empire Villa Hotel & Resort, Da Nang, Vietnam. Landing a second Vietnam's contract in a year represent the sustainability and stability of Bauing's efforts in expanding Vietnam's market.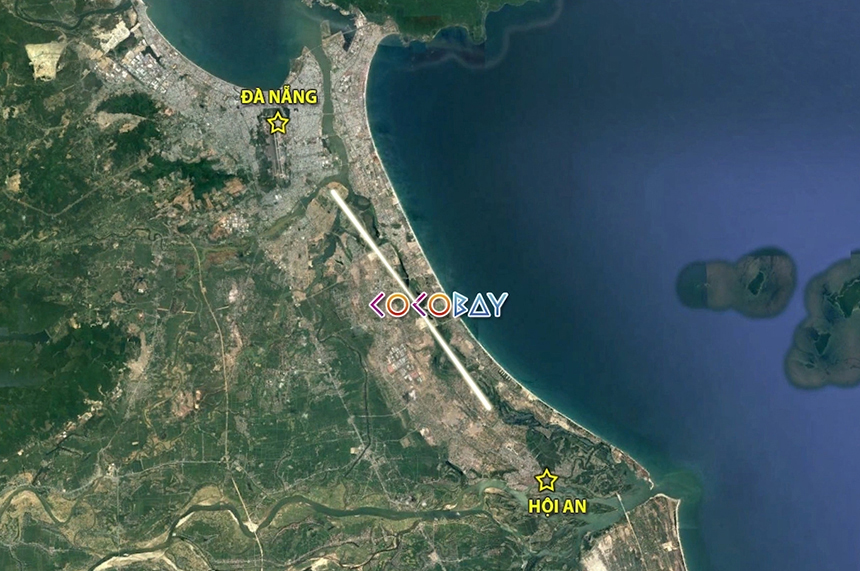 ▲Location of the project
Coconut Bay Twin Towers Hotel is situated at the heart of Da Nang-Hoi An area, a prime location in Da Nang. Da Nang is one of the most livable cities and a noted travel destination in the world. It was selected as the best Asian leisure city in 2017. Hoi An is blessed by the world culture heritage and one of the top 6 beaches rated by Forbes magazine.
Coconut Bay Twin Towers Hotel is featured by a world tallest glass footbridge, a highest rooftop swimming pool with a stunning view and a panorama see-through lift. It will be built as a multi-function complex combining entertainment center, shopping mall, multi-ethnic flavored food court and cultural exchange center. The 11,000-room hotel can receive 3 million guests a year by the standard that each guest stays more than one night, providing 20% growth for Vietnam's tourism.

Coconut Bay Twin Towers Hotel chooses Cristiano Ronaldo as its ambassador. The hotel is designed by world leading designing company, Atkins, which has designed Dubai's Burj Al Arab Hotel and Bahrain World Trade Center. The hotel is running by Viceroy Hotel Group (the operator of Dubai Palace Casino). The Twin Tower project will be a landmark building for Vietnam embracing the world.

Using this strategic cooperation as an opportunity, Bauing and CIDCV will join hands in strength, give full play to their respective advantages and secure a multi-level, all-round, multi-dimensional and in-depth cooperation for a new win-win co-development.The fulfilling of the contract is helpful to raise brand awareness and market competence of Bauing in the countries along the belt and road route, further our efforts in expanding overseas market, find a new driver of growth and implement our globalization strategy and its goals.

▲Gu Pu, vice director of Bauing Group and chairman of the board of Bauing International Investment Corporation, signed the contract with Zhen Yuexing, vice director of CIDCV.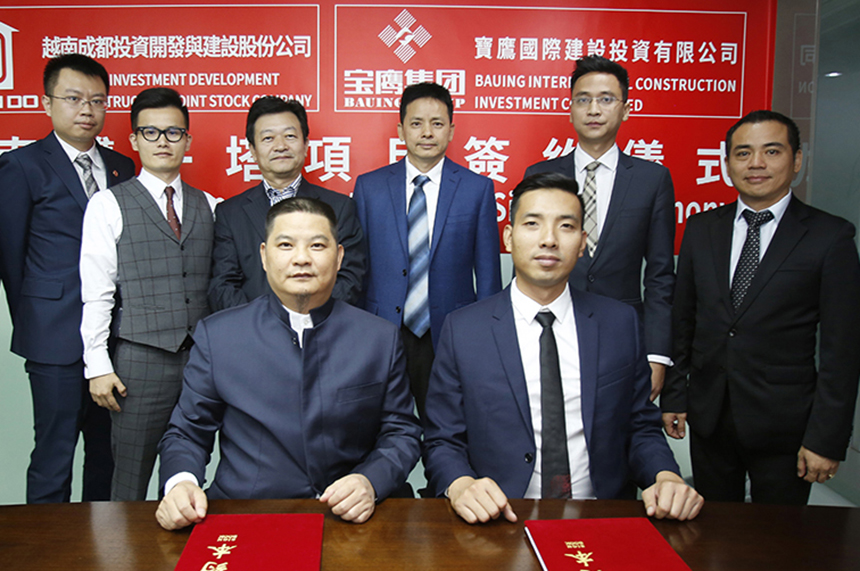 ▲Group photo after the signing ceremony
Tribute to 2017 APEC Leader's Meeting

The announcement day is also the opening day of 2017 APEC Leader's Meeting. Founded in 1989 with 21 member economies, APEC is an economy and trade cooperation mechanism with the highest level, widest range and largest influence in Asia-Pacific Rim. Under a theme of Stronger Joint Action for APEC's Shared Vision, this meeting will promote progress in four aspects, including sustainable innovation and inclusive growth, a more deeper regional economic integration, boosting competition and innovation of mid-, small- and micro-enterprises in the digital age, facilitating food security and sustainable agriculture. China's belt and road initiative is playing a big role in boosting interconnectivity and regional economic integration in Asia Pacific, which will get extensive attention during the meeting.
The Informal APEC Leader's Meeting which has attracted much attention will be held during November 10-11. China's president will attend the meeting in Da Nang along with his counterparts of other countries. Bauing Group has been committed to expanding the markets of countries along the belt and road countries. Its success in landing the Da Nang project contract adds radiance and charm to the belt and road initiative, framing the company's responsibility in terms of corporate citizenship.