How can German private enterprises be inherited? How do Chinese private enterprises grasp development opportunities and attain to inheritance? These questions will surely stimulate spirited debate and constructive ideas. On Oct. 14 th , 2015, Tianze Entrepreneur Research Center, Shenzhen Special Zone Daily, Longgang Youth Entrepreneur Association of Shenzhen and Shenzhen Bauing Construction Group jointly held the "Development Opportunities and Breakthroughs of Private Enterprises, Theory of Reform—Face-to-Face Seminar". Scholars from Witten University of Germany, Chinese Academy of Social Sciences and private entrepreneurs from Shenzhen gathered in Bauing Group, to interpret the development status of Chinese private enterprises and discuss how Chinese and Germany private enterprises realize inheritance under different national conditions.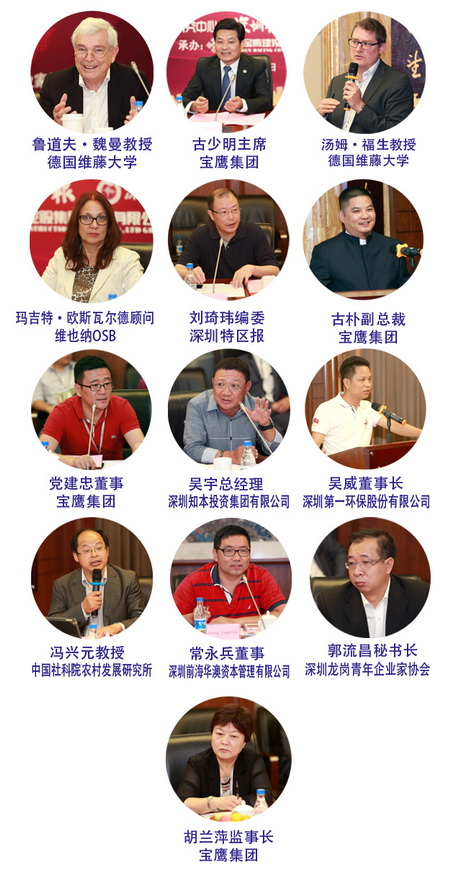 Speeches delivered at the Foru m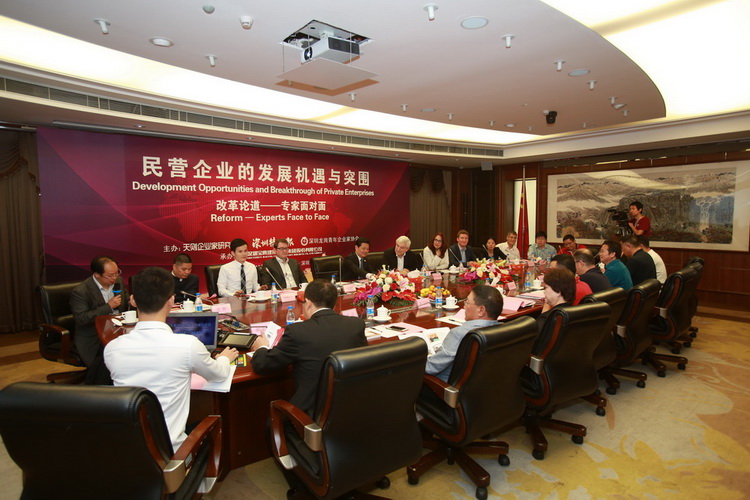 Forum site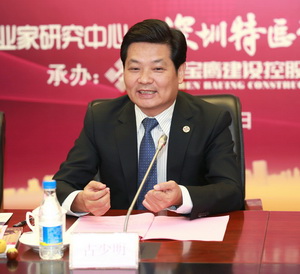 Gu Shaoming: Chairman of the Board of Directors of Bauing Group
We warmly welcome German experts to investigate economic development of Chinese private enterprises and the inheritance of family enterprises in China. We, Bauing Group, a Chinese listed private company, have gradually formed our own management mode in the process of foundation, development, matures, listing, merger and adhering to the national "One Belt and One Road" strategy. We know that private enterprises can develop healthfully and continuously only by grasping opportunities, rising to challenges, eradicating the old and fostering the new, establishing thorough enterprise management mode, realizing the separation of enterprise owners and managers and building the enterprise organization form of technological moderation and management moderation, and highly adopting to economic environment at different phases. For it is one of the most important rules of enterprise inheritance to rise to difficulties, boldly use talents, and respect knowledge and talents, Bauing needs to introduce a great deal of elites and young talents. We welcome experts both at home and abroad to give suggestions for the development of private enterprises.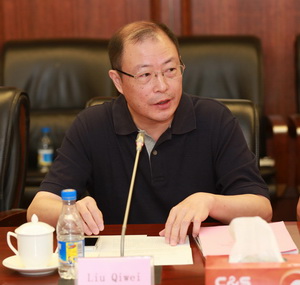 Liu Qiwei: Editorial Board Member of Shenzhen Special Zone Daily
Shenzhen is the window of Chinese reform and opening-up and the pioneer of independent innovation. Currently, among global top 500 enterprises there are 7 Chinese private enterprises, and 2 of them are in Shenzhen. As the first national innovation-type city and national independent innovation demonstration zone, Shenzhen is taking innovative development, innovative promotion and innovation dominance as its major development direction. In this process, private enterprises in Shenzhen have met some new development opportunities and challenges. Under the national strategy "One Belt and One Road", how private enterprises play its own advantages, and how the government creates a better environment for the development of private enterprises are questions need discussing.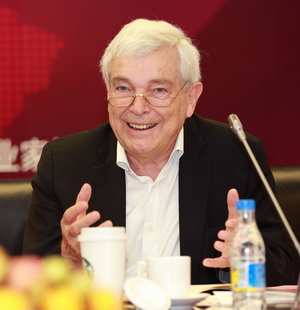 Rudolph Wieman: Vice President of Witten University of Germany
Witten University has cooperated with Guangdong for many years and it also has deep cooperation relationship with Lingnan College. Witten University is the first private university of Germany, and has made much innovation in curriculum provision and teaching mode. The establishment of the Family Enterprise Research Center of Witten University has much relationship with the prosperity of Germany family enterprises. Many of those enterprises have operated successfully in China. Therefore, to know the success mode of Chinese private enterprises and family enterprises is very important for German enterprises to achieve cooperation with Chinese enterprises.
Forum Topics
1、 Under the economic development status of Chinese private enterprises, how do private enterprises realize inheritance?
2、 How do Germany family enterprises solve the problem of inheritance?
Topic speeches
Inheritance of family enterprises shall focus on cultivating inheritable view of life and va lues
Gu Pu: Vice President of Bauing Group
Here is a set of figures, among 684 listed compan ies surveyed by Forbes, only 7% of them realize successful inheritance. After the news spreads out, the problem of inheritance of family enterprises became a heat top once again in business field. Compared with hundreds years of inheritance of Toyota, Chinese enterprises are faced with serious challenges .
Inheritance has been a very important development mode since ancient times in China , but until now it is faced with many challenges. About the inheritance of family enterprises, I think at first it needs to consider whether the enterprise can be inherited, whether the core technology can be inherited, whether the next generation is willing to inherit and how to choose the inheritor of the next generation.
What is the real mystery of family enterprises to keep vital forever? What is the management mode of family enterprises to realize sustainable operation? How can family enterprises be passed on successfully? How is the stock shares of family enterprises organized? How to cultivate the inheritor of family enterprises? How to choose between inheritor of family enterprises and professional manager? How to build cultural brands and enterprise spirit of family enterprises? What's more important is how to improve the wealth of family enterprises as scheduled? I once thought over these questions, but no answer was found. I hope we can get some directions from you professors.
I think for family enterprise inheritance, the most important is to cultivate life view and values. We can find some problems of outlook of life and value among us, such as a Chinese saying "the wealth of a family cannot last for three generations", and other sayings that people can share weal and woe but cannot share the wealth. I think any cultural inheritance shall first have good outlook of life and values, and then eliminate generation gap during inheritance, for cultural inheritance of enterprises is the eternal vitality of enterprise inheritance.
There are differences in growth environment of Chinese and German family enterprises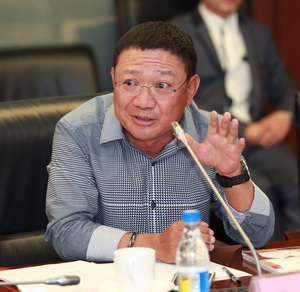 Wu Yu: General Manager of Shenzhen Zhiben Investment Group Co., Ltd
The inheritance of family enterprises is like the relation between seeds and soil. The seed is like family enterprise and the soil is like the environment, however, as the soil where seed grows in is different, so family enterprises are totally not the same, this diversity is what we should seriously talked about.
Traditional Industries Pay More Attention to Investing in Family Enterprises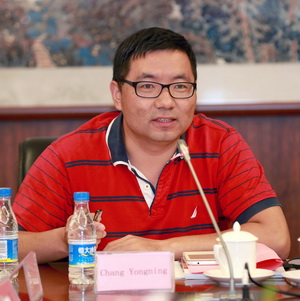 Chang Yongbing: Director of CAC Capital
From 2009 till now, CAC Capital has invested in about 40 or 50 enterprises, and some of them have been listed. Over half of these enterprises are family enterprises. Under Chinese particular historic conditions, family enterprises have their historical necessity. It is because when credit system of the whole society is in poor condition, family enterprises can reduce operation cost, they have much more necessity and rationality in traditional industries, but in high-tech and internet fields, they will have little chance to set foot in, because this is the corollary of scientific and technological progress and economic development.
Capital Market Drives Family Enterprises to Transform Management Mode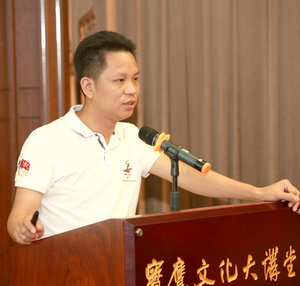 Wu Wei: Chairman of Shenzhen First Environment Protection Co., Ltd
The biggest development difficulty of Chinese private enterprises is capital and policy. Currently, China is working hard to encourage the public "to be pioneering and innovative" and the program "Internet+", which makes great impact on many private enterprises. The company I work for is an environment protection enterprise founded in 2006. Before last year almost all senior management are family members, but this year, we adopted "new three board" system, to introduce more exterior investors and managers. The power of family is greatly helpful in entrepreneurial process, but needs adjusting in the development of enterprises, especially after entering capital market.
Germany Family Entrepreneurs Shall Focus on Cultivating Family Responsibility
Tom·Fusun: Executive President of the Research Institute of Family Enterprises of Witten University
In the family enterprises cooperated with us, there is one enterprise in which 600 family members are shareholders! German family enterprises are the backbone of German economy, for 92% enterprises are family enterprises, 60% employees are family employees, and 50% listed enterprises are family enterprises. On some levels, I have common views with Mr. Gu, such as the education and outlook on world and life of next generation, what is right and what is wrong? How do we view wealth? How to care about others? How to deal with the relations with staff and employees? Those problems can be solved in the growth of next generation, for German family entrepreneurs focus on cultivating next generation's sense of family responsibility.
China is a country with five thousands of years of cultural tradition. It has much traditional culture and values inherited which have profound influence on family enterprises.
We created a kind of family strategy map, which involves various elements, including how to solve conflicts between family members, current family management system, family definition, the establishment of the board of directors and communication system. It is designated to describe how to make a common family an orderly family.
German family enterprises are very proud of their operation. Although they may develop their business abroad, they still hold on their original place. They love their motherland and they reciprocate their motherland.
Enterprise Inheritance Shall Balance the Relationship between Actual Controller and Manager-associated Team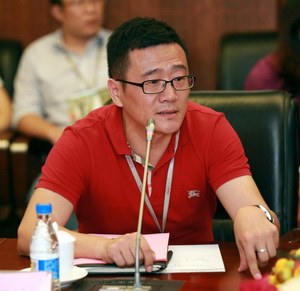 Dang Jianzhong: Director of Bauing Group
In my opinion, the competition of Chinese private enterprise market is unsymmetrical in respects of attitude, taxation and supervision; supervision includes legal supervision and regulation supervision. Take SME market or GEM of Shenzhen stock Exchange as an example, it has much higher requirements for the supervision of private listed companies in comparison to state-owned companies. This shows that private enterprises are always in disadvantage in the national economic system.
Viewing from the interior problems of private enterprises, private companies are troubled by two problems. One is corporate governance structure, which involves enterprise operation and decision-making, and affects the development and strategy of the company. As for actual controller and manager-associated team, it can be reflected in practice that whether it is the actual controller employees the management team and afterwards the management team forms internal control. However, there may have other problems such as incomplete balance of rights and obligations of trust agency between the actual controller and the operator, or other unmanageable factors that may incur operation deviation and sustainability problems to enterprises.
Splendid Moments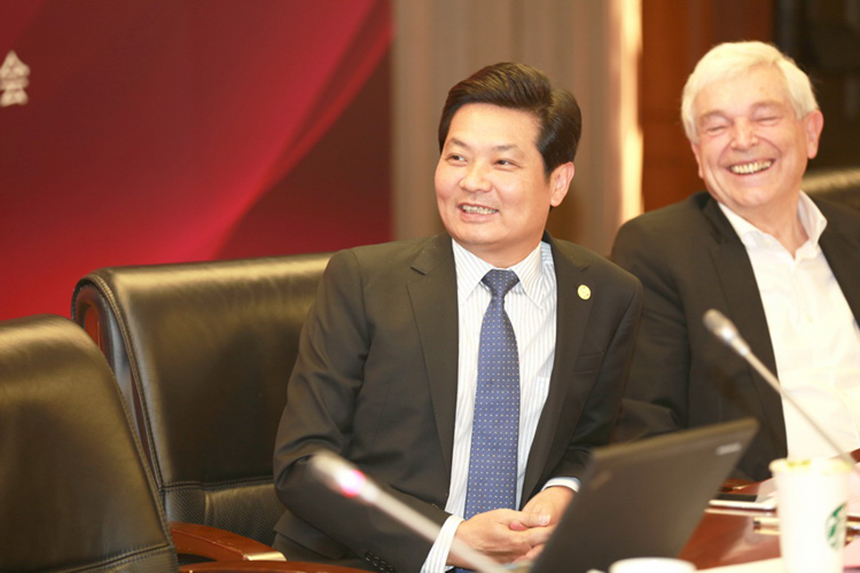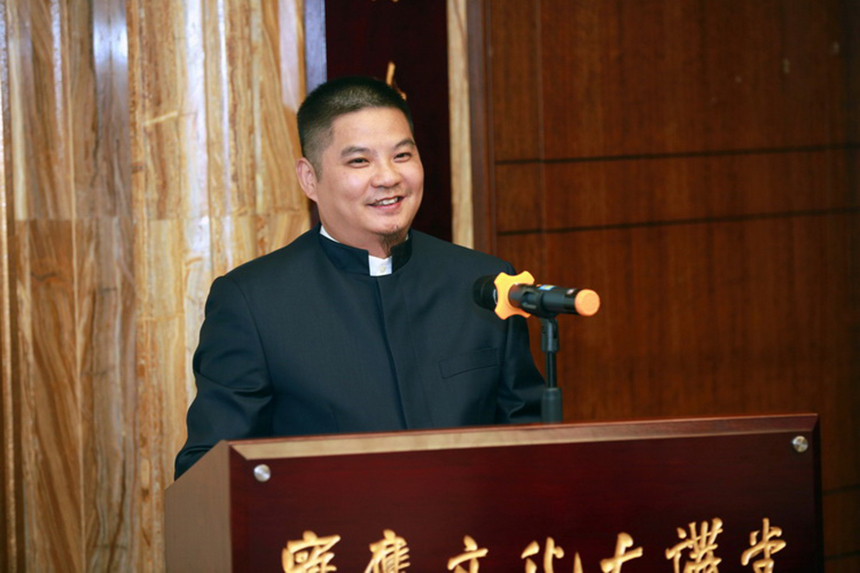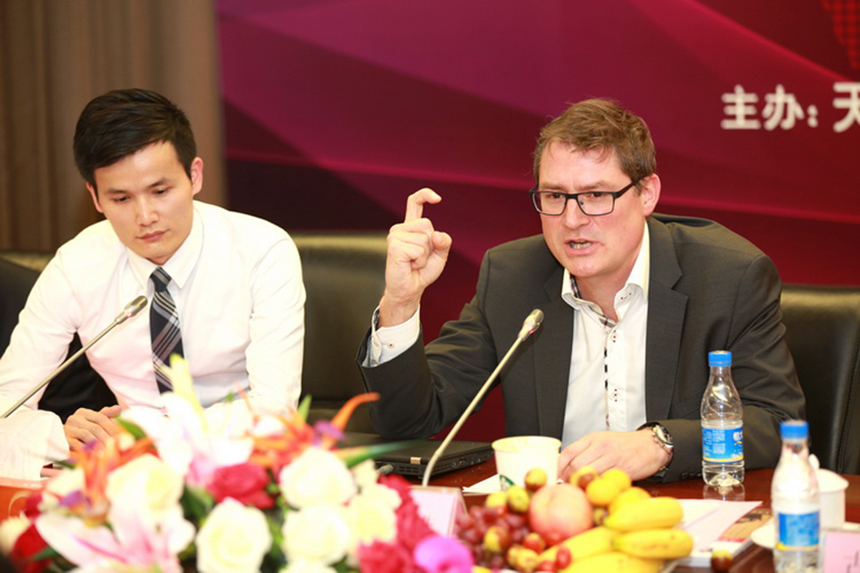 Group photo (Front row: Rudolph Wieman, Vice President of Germany Witten University (fourth from left), Gu Shaoming, Chairman of the Board of Directors of Bauing Group (middle), Tom·Fusun, Executive President of the Research Institute of Family Enterprises of Witten University (fourth from left), Feng Xingyuan, President of the Research Institute of Rural Development of Chinese Academy of Social Sciences (third from left), Liu Qiwei, Editorial Board Member of Shenzhen Special Zone Daily (second from left), Margit Osswald, Senior Consultant of Leadership and Organization, Development and International Executive Partner of Vienna OSB (second from right), Hu Lanping Chairman of the Board of Supervisors of Bauing Group (first from right). Back row: Gu Pu, Vice President of Bauing Group (fifth from right), Dang Jianzhong, Director of Bauing Group (sixth from right), London Wu , Assistant President of Bauing Group (first from right), Dong Bing, General Manger of Cultural Brand Department of Bauing Group (third from right).