On May 20th, Guo Ming the president of Industrial Bank Shenzhen Branch leading his group of 8 accompanies including responsible persons of the Department of Financial Market, Department of Investment Banking, Department of Trade Financing, Department of Small Enterprises, Department of Cash Management, Department of Personal Finance, Department of Marketing Management and Business Department of the Science and Technology Park North District, and made intensive investigation about Bauing's development and future strategies.

Gu Shaoming the Chairman of the Board of Directors of Bauing Group, and president of PT Bauing Construction Indonesia, Gu Shaobo the President Director of Bauing Group, Dang Jianzhong the director of Bauing Group, Gu Pu the director and vice president of Bauing Group, Zeng Zhi the CFO of Bauing Construction Group and other senior management also attended the meeting.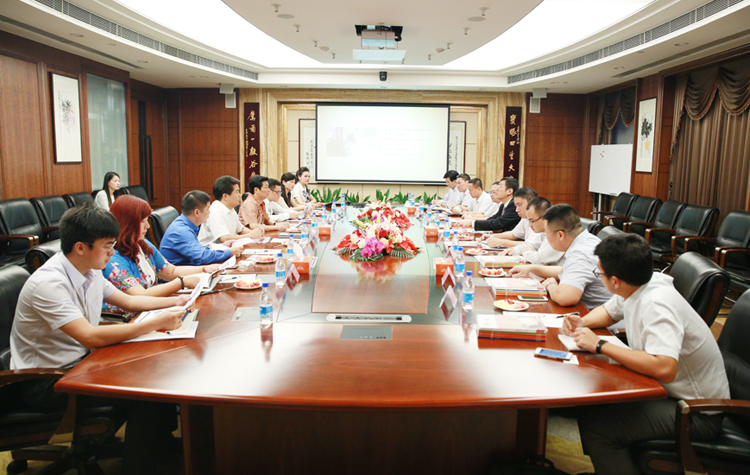 Meeting site
During the meeting, Gu Shaoming the Chairman made a detailed introduction about Bauing's goals under the guidance of "One Belt and One Road" strategy to Guo Ming and his group: with the development of PT Bauing Construction Indonesia as bridge head, take advantages of both sides, successfully complete internationalization of Bauing Group, and endeavor to have some market shares in Southeast Asia region, and Gu also introduced current development and operation status. Starting from the preparation for making stock market listing of www.525j.com.cn, Dang Jianzhong the director made a detailed introduction of the current growth momentum and operation status of www.525j.com.cn the shares holding corporation of Bauing Group, the good prospect of Hexing Supply-Chain Management Platform and development anticipation of Wuhan Syscan and other contents relating to "Internet +".

Gu Shaoming the Chairman introduced internationalization strategies of Bauing Group
Guo Ming and his group showed full confidence to Bauing's development goal under the guidance of "One Belt and One Road" and the strategy of "Internet +", praised Bauing's valiant decision-making power and executive force, and expressed their willingness to cooperate with Bauing Group and support its development. Guo said: Industrial Bank was always the solid cooperative partner of Bauing Group, and they both sides had deep cooperation in decorative engineering, finance services and investment and financing. In the new era, the strategic cooperation between Industrial Bank and Bauing Group will continue to intensify on the basis of mutual benefit and win-win development.

On the meeting, Industrial Bank promoted its comprehensive finance solution tailored for Bauing Group under the new era. It is said that the solution will provide comprehensive finance service for Bauing's growing international business and Hexing Supply-Chain Platform from foreign financing and supply chain management aspects, and fuel up Bauing's international business rising and supply chain management platform maturing.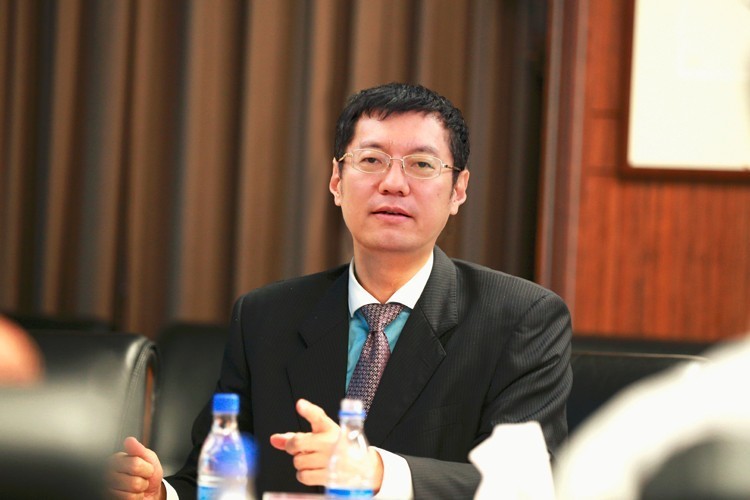 Guo Ming promoted comprehensive finance solution
Before the meeting, Guo Ming and his group visited the head office building of Bauing Group, under the company of leaders of Bauing Group.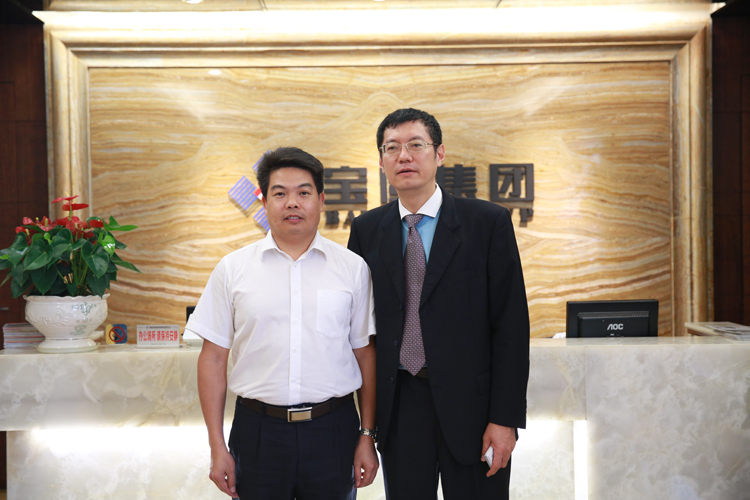 Photo of Gou Ming and Gu Shaobo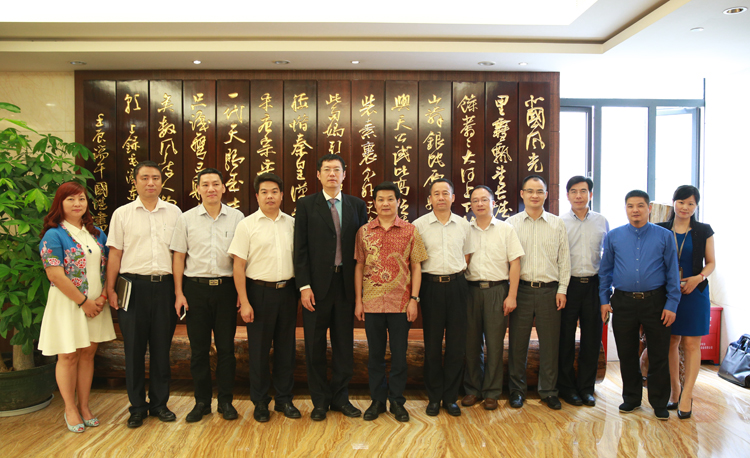 Group Photo