SCHUECO International Group is a world-leading supplier of green and energy-saving building materials, having top class technology, incontestable reputation and worldwide market in doors and windows, curtain wall, lighting shed, conservatory garden, etc. With superior quality and various types, systematic compatibility and creative characters, its products are extremely popular among consumers and contractors. As a decoration enterprise that actively responds to national energy-conservation policies, Bauing Group has established wide and deep cooperation with SCHUECO for a long time, especially in curtain wall, doors and windows technology, materials supply and etc.

It was reported that this was the second time that Gutter Strauss visited Bauing Group. In Dec. 2012, Mr. Gutter made his first visit and signed long-term strategic cooperation agreement with Bauing Group. In the past two years, SCHUECO's business in China continuously increased and Bauing Group successfully entered into capital market, the cooperation between the two sides stepping up.
In this visit, Mr. Gutter fully affirmed the development achievements of Bauing Group, extended his heartfelt congratulations to Bauing Group for rapid development of each business, and highly praised the remarkable achievements generated from strategic cooperation between SCHUECO and Bauing. Mr. Gutter said cooperation between SCHUECO and Bauing was a powerful combination of both sides' advantages and can provide more novel and safer products and services for consumers. Mr. Gutter went further and said: SCHUECO International Group is full of expectation to the future cooperation with Bauing Group, and deeper and wider cooperation of both sides will promote mutual development, realize a new win-win. He sincerely invited leaders of Bauing Group to visit SCHUECO International Group.
Bauing Group is a solid performer of new-type environmental protection and energy conservation policies, and SCHUECO International Group is the leader in the field. Therefore, the cooperation between Bauing Group and SCHUECO Group will certainly be long term, and they will be committed to be the best cooperative partners, to provide customers with safer and more excellent products and services.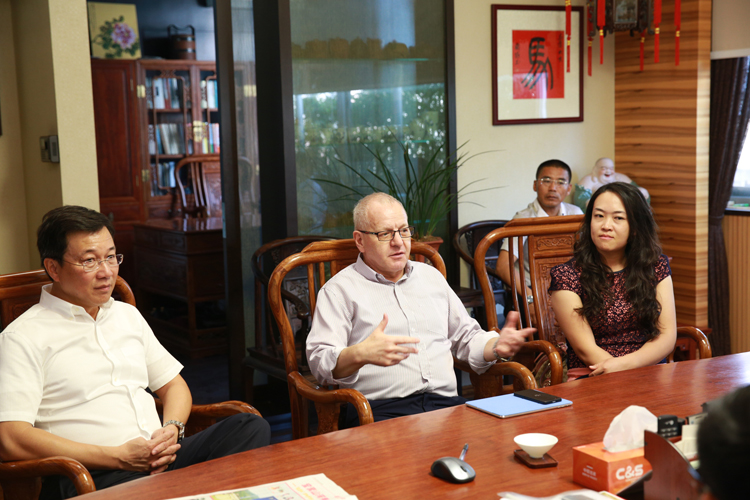 Gutter Strau ss communicated with leaders of Bauing Group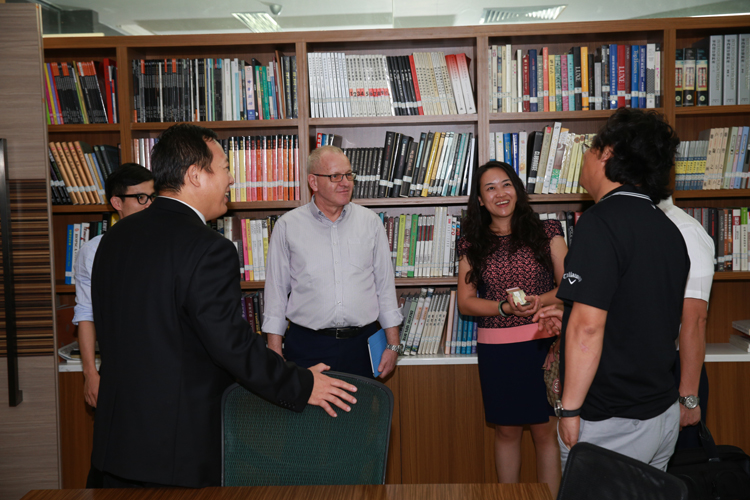 Gutter Strauss communicated with leaders of the Design Institute of Bauing Group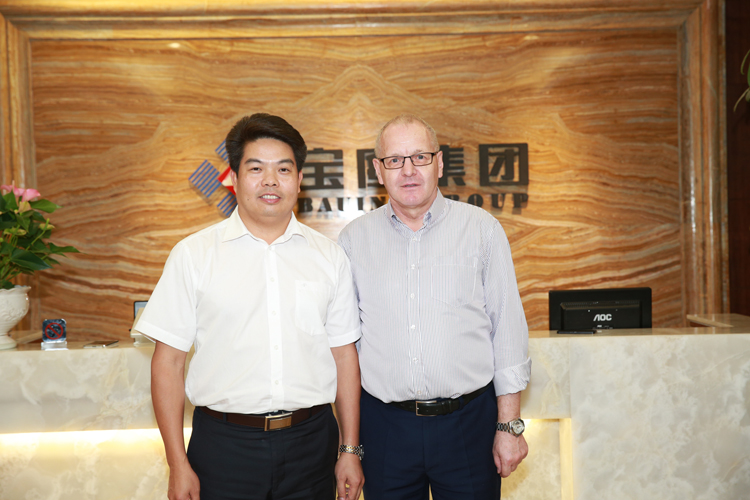 Photo of Gu Shaobo the president director of Bauing Group an d Gutter Strauss
Photo (Gutter Strauss the president of SCHUECO International Group Great China Br anch(middle), Cheng Xiangwen the president of Bauing Group (the third from left), Xu Ping the executive vice president of Bauing Group(the second from right), Gu Pu the vice president of Bauing Group (the second from right), Lv Fuhong the director of SCHUECO International Group South China Region (the third from right))