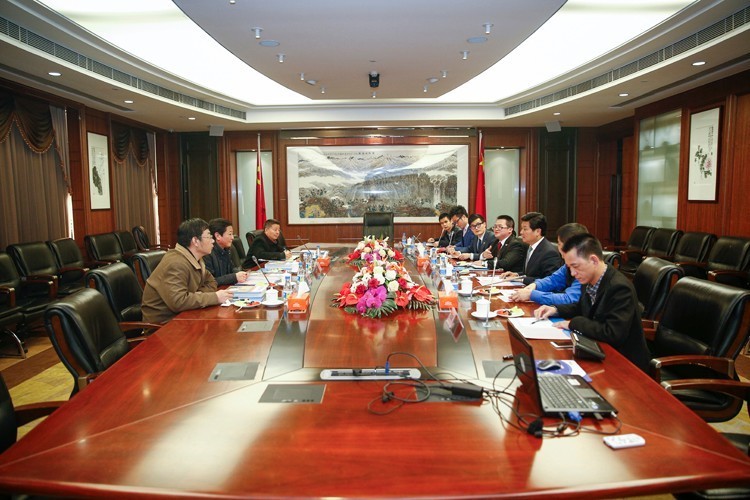 On Feb. 2 nd , Gao Guohui the deputy secretary general of Shenzhen Municipal Government and his delegation visited Bauing Group, and discussed the development strategy with Gu Shaoming the chairman of the board of directors of Bauing Group.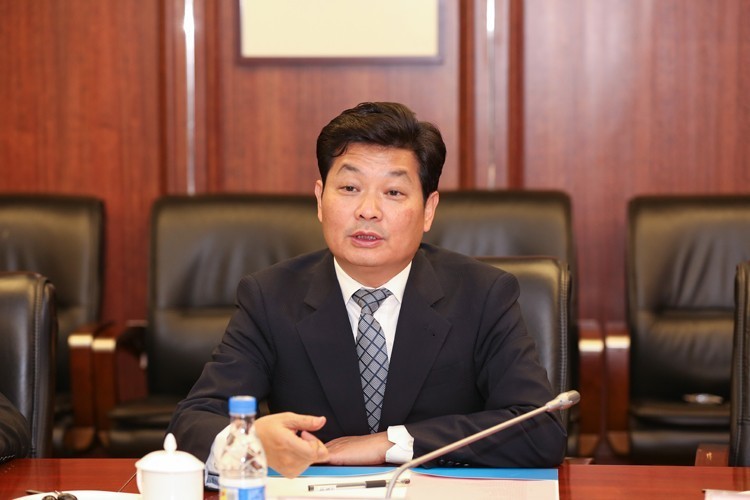 ▲ Gu Shaoming the chairman introduced Bauing Strategic Layout
In the meeting, Gu Shaoming the chairman introduced Bauing's development history, current situation and planning to Gao Guohui the deputy secretary general. After 22 years' development, especially after December 2013, Bauing has been the sixth listed company among industrial peer companies. Bauing successfully changed its strategic layout, shifting from mono building decoration development pattern into pluralistic development pattern. It also set foot in "One Belt and One Road" initiative and "Internet+" strategy by means of capital operation. In terms of "One Belt and One Road", Bauing promoted economic and trade cooperation by means of cultural exchange in Indonesia and other countries, achieved smooth development, large-amount orders and good beginning. Bauing also set smart city, smart home, smart traffic, e-commerce and internet big data platform construction as new development priorities in Indonesia. In recent two years, Bauing has invested a one-stop home decoration e-commerce platform www.525j.com.cn and Wuhan SYSCAN Technology Company which is famous for QR Code safety traceability. By doing so, Bauing set its foot in high-tech filed. The website www.525j.com.cn has become the largest home decoration e-commerce platform in China. Wuhan SYSCAN Technology Company has developed a complete system from QR code system R&D to solutions. QR code technology has been widely used in food safety traceability and decoration material traceability. Grid Matrix Code and Close Matrix Code, which are independently developed by SYSCAN and intellectual property of SYSCAN, was rated as industrial standard by Ministry of Information Industry and promoted in all industries by General Administration of Quality Supervision, Inspection and Quarantine of the People's Republic of China (AQSIQ) and Standardization Administration of the People's Republic of China (SAC). Besides, Grid Matrix Code was recognized as international standard by International Organization for Standard (ISO) and military standard by state. In the future, Bauing will speed up transformation and upgrading, accelerate industrial integration and develop core competitiveness under economic new normal.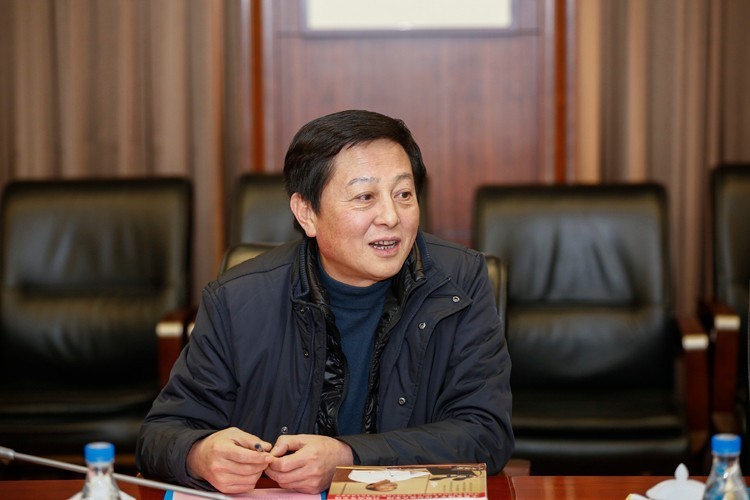 ▲ Gao Guohui the deputy secretary general spoke highly of Bauing's development.
Gao spoke highly of Bauing's 22 years development. He said: Bauing stood the test of time and has developed comprehensive and well organized industry chain. Especially after 2013, Bauing saw outburst growth. The company strategy and leader persistence made people admire. Bauing has become Shenzhen brand and developed unique development pattern. It is worth mentioning that Bauing achieved diversified development from mono building decoration by means of capital operation. It realized great achievement and it is of great reference value for many enterprises.

Gao also gave some suggestions for Bauing. He said Bauing should pay attention to cultural difference when marching to overseas market under the circumstance where Bauing was guided by "One Belt and One Road" and "Internet+" development strategy. Gao suggested that Bauing should fully integrate into the local cultural environment and pay attention to foster talents in foreign trade, high technology and finance so as to enable Bauing achieve success in One Belt and One Road countries. Besides, it should pay attention to the conflict between Yuan and US Dollar in settlement when doing overseas business, and control the risks brought by financial environment change. In terms of One Belt and One Road initiative, Bauing should set up foothold one by one and fully grasp the local current economic development.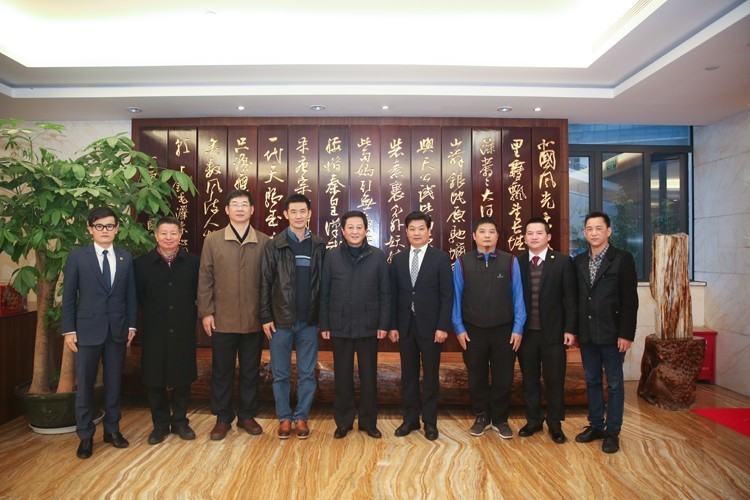 ▲ Group photo
Wang Zhiyi the director of Emerging Industry Section, Ren Xiang the director of Electronic Information Section, Ou Guozhao the director Economic Coordination Section of Economy, Trade and Information Commission of Shenzhen Municipality, Gu Pu vice president of Bauing Group, Zhong Zhigang the secretary of the board and vice president, London Wu the assistant president, Liang Song the general manager of administration general affairs department, Dong Bin the general manager of culture and brand department and Wu Jihong the vice general manager of operation management department attended the meeting.